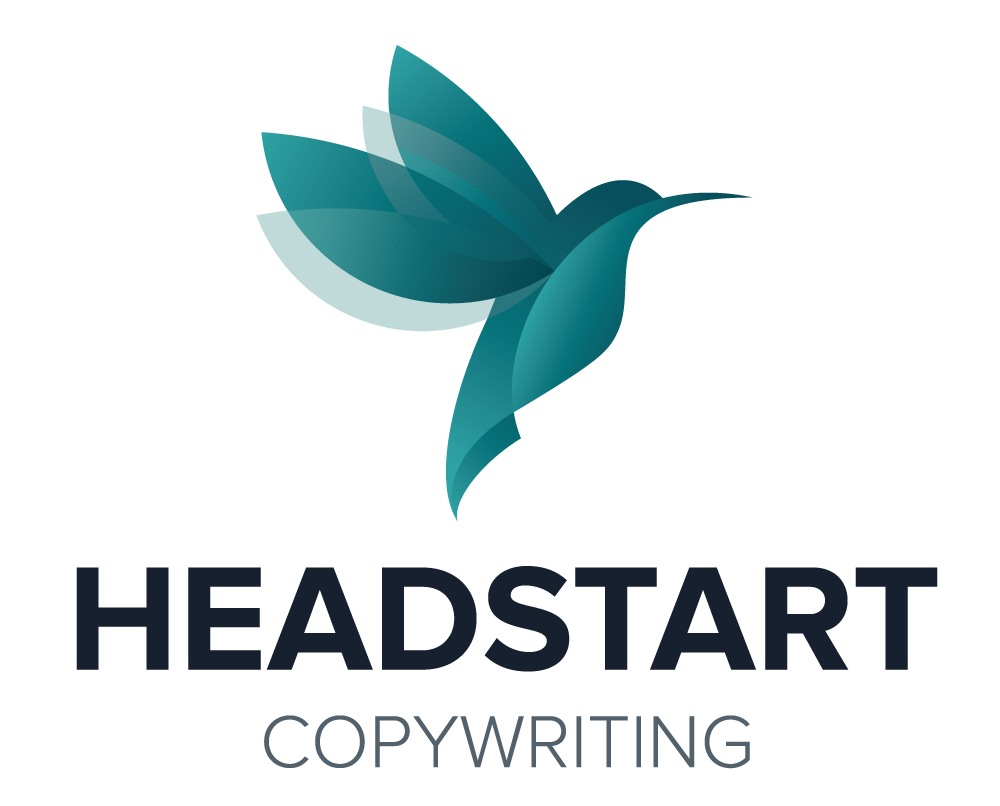 How to Write a LinkedIn Summary
by Susan Varty, Managing Partner
Please re-use this formula in any training or other materials with the credit cited as: How to Write a LinkedIn Summary or Short Bio Copyright © 2018 HeadStart Copywriting.
About the LinkedIn Summary Formula
A professional LinkedIn Summary with great keywords for "searchability" follows a four paragraph format. HeadStart Copywriting uses third person narrative to appeal to search engines, and to elevate someone's online persona – like a speaker's bio for a conference. Third person narrative makes an individual sound more professional (or experienced in their industry) and avoids repetitive sentences starting with "I".
Paragraph 1: HOW THEY WORK WITH OTHERS
Do not start with years of experience – incorporate their first and last name and talk about how that person helps others and their working style. Answer the question – what is it like to work with them? Describe what they are good at, or what they prefer to emphasize.
Avoid repeating job titles as they are in the headline/job title area already. The focus is on what they can do for others, not a list of items about what they have done.
List any qualities that make them different. If they speak additional languages, this should be mentioned as soon as possible because it is a significant differentiator, especially in North America.
For example: Leonard DiKaprio is a persuasive business leader with extensive experience in corporate governance, mergers and acquisitions, strategic planning and all aspects of financial management. Leveraging his strategic business sense, Leonard is adept at providing a calm approach and multidimensional solutions to complex business issues across multiple sectors.
Paragraph 2 – WHAT EXACTLY DO THEY DO?
Describe, in a couple of sentences or more, what they do specifically to add keywords.
What kind of credentials, background or experiences do they have that support what they do or demonstrate their expertise?
Ensure that their specific industry(ies) is mentioned.
For example: As a leader, Leonard is recognized for creating innovative strategic plans, leveraging new technologies, building attractive growth opportunities and fostering highly motivated teams. Leonard is also a CPA with broad-based financial and C-suite experience in a variety of sectors, including technology, medical devices, publishing, packaged goods and online media.
Paragraph 3 – BONUS MATERIAL (Organizations, Community Involvement, Boards, Awards, etc.)
Include information about their community involvement or where they've been published or conferences they have spoken at. If nothing, highlight a specific project, more ways they help others or an approach to their work.
For example: With his interest in education, youth issues and technology, Leonard currently sits on the board for X and on the Advisory Board for Y. He is a former board member for Z and a former Vice President and President of the Board of the Publishers Council.
Paragraph 4 – CALL TO ACTION
Direct readers to a website as the next step, or add your email to re-emphasize that it is okay to get in touch.
Alternatively, write a short paragraph about the company or what they should do depending on the situation. For example, ask people to sign up for a mailing list or contact someone in HR if interested in working there.
For example: Leonard is interested in board roles at high-growth technology firms in Toronto, Ontario. Please contact him at <email address>.
photo credit: vastateparksstaff Relic a guy writing on notepad while at beach Fairy Stone State Park Va via photopin (license)
All Posts
Service levels are fantastic, Amanda is amazing! I was running 100mph in December and hadn't had a chance to put pen to paper for a briefing. I talked it out with her and she hit the nail on the head when delivering content back to me.
HeadStart has been a lifesaver in several occasions. Especially, when we can't afford adding content staff resources to our budget.
LET'S TALK!
HeadStart is an extension of your team to help you finish your content projects. Call 1.647.479.9783 or contact us.