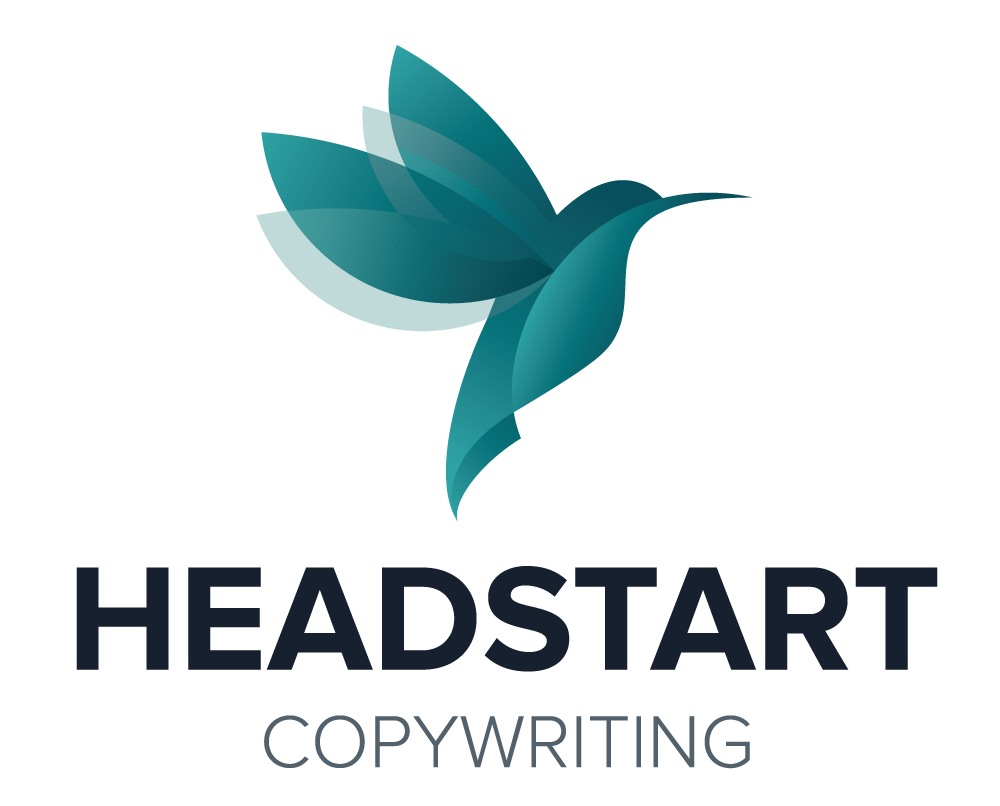 Scale Your Content Marketing
by Patrick McBrine, Partner
Whether it's time to finally ramp up your content marketing – or you are tired of writing/re-writing everything yourself when you have a million other things to do, consider us.
We're not like other services companies. HeadStart Copywriting has three distinct differences from other vendors:
A Subscription-Based Model. We offer unlimited writing and editing. (Yes. And we named it Copy-as-a-Service).
That means we can get to know you and your business to draft everything you need on an ongoing basis: emails for A/B testing, social media snippets, well-researched blogs – the list is endless because we will write anything you need under 800 words per piece (and you can order as many pieces as you want).
Project-based work doesn't streamline content production – and creates more hassles in the short-term when you need consistency of tone and voice for the the long-term.
B2B Expertise. With B2B and internal communications experience, we get inside your industry and get to know how your business works – no matter how technical your niche is. It's been our focus from the beginning, and we write in a variety of industry verticals every day.
So, we're not just participating in B2B content marketing, we're helping to define it. Our team is second-to-none, including dedicated writers with acquired industry knowledge and advanced degrees in a variety of fields.
We know how to write, and we use our B2B skillset to help some of the biggest companies in the world.  
Painless Budgeting. You don't have to negotiate or bargain – and revisions are included. It's that simple.
We work within your budget, so you get a predictable fee that adapts to your business needs and goals. That's where the relationship comes in and how we're able to provide a seamless experience. Everyone's life gets easier.
So, what's the difference?
Unlimited writing and editing for a flat monthly fee is the big difference, but it's supported by a team of professional B2B writers who know your industry and how to reach your target audience. Creating more work for you is not our thing – we'd rather just get to work for you.
Double your content efforts for one subscription fee – contact us.
photo credit: OnTheMarkPhotos.com Hummingbird Sharing via photopin (license)
All Posts
HeadStart is different because the subscription-style service offers greater flexibility and opportunities for productivity increases. As a marketer, I appreciate HeadStart because they are committed to delivering the highest-quality editorial output. Our favourite thing about HeadStart is the personalized service aspect.
Our favourite thing about HeadStart was how we could scale up our content production with a team dedicated to Briq's success. We were able to produce more long-form content and branch out into different styles thanks to HeadStart's expertise and knowledge. Lawrence — our writer — was always up to the task and recreated the Briq voice and tone through multiple content styles. 
HeadStart is different because: the true care and value that they provide us. Creating content is a huge part of my role, so being able to trust an agency that captures the voice of our customer perfectly is essential. As a marketer, I appreciate HeadStart because they: are easy to work with and understand our needs. 
LET'S TALK!
HeadStart is an extension of your team to help you finish your content projects. Call 1.416.712.4440 or contact us.