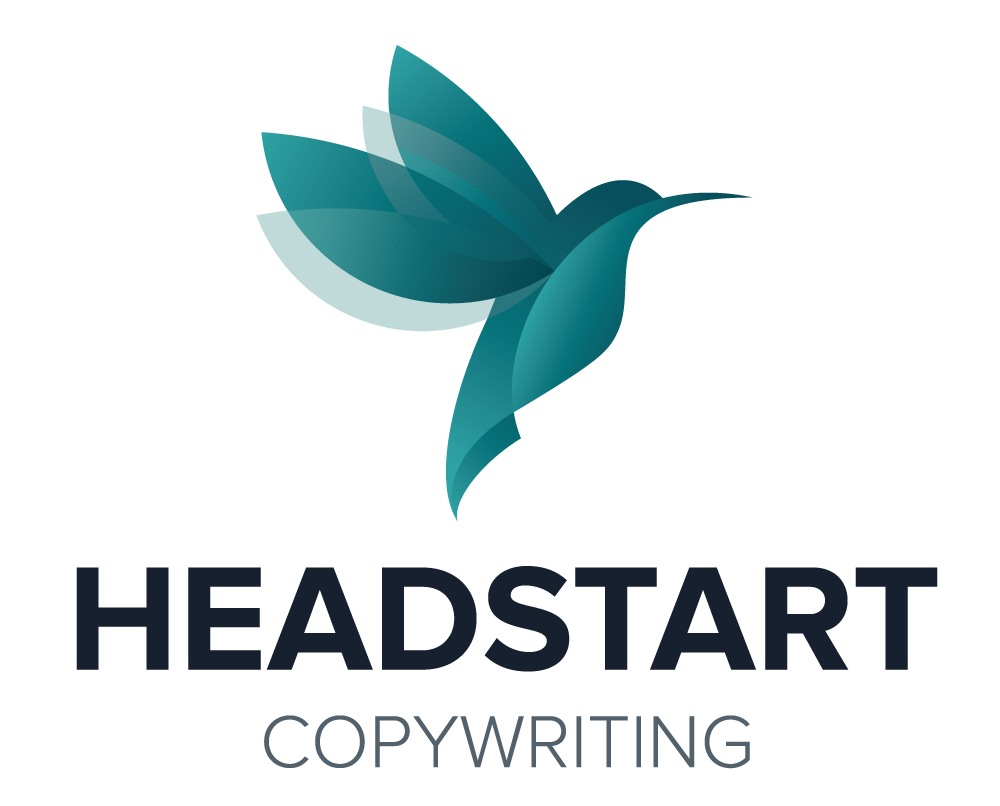 Privacy Policy
Varty Group Inc. o/a HeadStart Copywriting
HeadStart Copywriting is committed to the proper management of the Personal Information that we collect, use and disclose.
If you have questions about your Personal Information or this policy, please contact our Privacy Officer at write@headstartcopywriting.com.
What is Personal Information?
We consider "Personal Information" to mean any information, recorded in any form, about an identified individual or an individual whose identity may be inferred or determined from such information.  For example, if you provide to us your name and e-mail address, we will treat this information as Personal Information subject to this policy.
Why We May Collect Personal Information
We collect information for the following purposes:
Communicating with and determining the needs of our clients and community;
Providing products, services and information to our clients and others;
Managing our relationships with clients and others;
Meeting any legal or regulatory requirement; and
Such other purposes consistent with the foregoing purposes.
How We Use Personal Information
We only use Personal Information for purposes that would be considered reasonable in the circumstances and only as may be required for the purposes set out above.
When We May Disclose Your Personal Information
As a general rule, we hold all Personal Information in strict confidence.
We may disclose your Personal Information to our staff, including independent contractors, and our professional advisors.
We will not disclose your Personal Information to third parties without your express consent.
Where we disclose Personal Information to organizations that perform services on our behalf, we take reasonable steps to have those service providers use such information solely for the reasons for which the information was provided and to have appropriate safeguards for the protection of that information.  You should consult the privacy policies of these service providers to understand how they will use your Personal Information.
Please note that there are circumstances where the use and/or disclosure of Personal Information may be justified or permitted or where we are obliged to disclose information without obtaining your express consent.  Such circumstances may include:
Where required by law or by order or requirement of a court, administrative agency or other governmental tribunal;
Where we believe, upon reasonable grounds, that it is necessary to protect the rights, privacy, safety or property of an identifiable person or group;
Where it is necessary to establish or collect fees; or
Where it is necessary to permit us to pursue available remedies or limit any damages that we may sustain;
Consent
Unless permitted by law, we do not collect Personal Information without first obtaining the consent of the individual concerned to the collection, use and disclosure of that information pursuant to this Policy. However, we may seek consent to use and disclose Personal Information after it has been collected in those cases where we wish to use the information for a purpose not identified in this Policy or not previously identified or for which the individual concerned has not previously consented.
If a person consents, his/her Personal Information shall be used for the purposes indicated in this policy statement.  If a person wishes to withdraw his/her consent at any time, he/she should contact us to do so.
The Accuracy and Retention of Personal Information
We endeavour to ensure that any Personal Information provided to us and in our possession is as accurate, current and complete as necessary for the purposes for which we use that information.  If we become aware that Personal Information is inaccurate, incomplete or out of date, we will revise the Personal Information and, if necessary, inform third parties so that those third parties may also update their records.
We will periodically review our records to identify Personal Information that is no longer required for the reasons it was collected. Such records will be either destroyed or anonymised.  The period of time that we may need to retain records may extend beyond the termination of a person's membership but it will be only for so long as it is necessary for us to communicate with you or to have sufficient information to respond to any issues that may arise at a later date. 
Protection of Personal Information
We endeavour to maintain appropriate procedures as to prevent any loss, misuse, unauthorized access, disclosure, or modification of Personal Information. This also applies to our disposal or destruction of Personal Information.
If any employee of ours misuses Personal Information, this will be considered as a serious offence for which disciplinary action may be taken, up to and including termination of employment.  If any individual or organization misuses Personal Information we provided, this will be considered a serious issue for which action may be taken, up to and including termination of any agreement between us and that individual or organization.
We audit our procedures and security measures from time to time to ensure that they remain effective and appropriate.
Access to Your Personal Information
You may request access to your Personal Information held by us and we will endeavour to provide the information in question within a reasonable time. Where information will not or cannot be disclosed, the individual making the request will be provided with the reasons for non-disclosure.
Further information concerning our access policy and procedures may be obtained by contacting our Privacy Officer.
Visiting Our Website
A visitor to our website is not required to reveal any individually identifiable information, such as name, address, or telephone number, nor is such information collected passively by electronic means. 
In order to access and use certain services offered on our site, a person may need to provide certain Personal Information. Such information is collected when an individual voluntarily completes an on-line membership application form, signs up for our mailing list or completes an online survey. This information is collected, used or disclosed in a manner consistent with this Policy.
We may from time to time use cookies and Google Analytics to collect anonymized data regarding visitors to our website.   This information is used internally to better serve visitors by helping us to:
Manage our sites;
Diagnose any technical problems;
Improve the content of our website; and
Improve the services we offer more generally.
Click here for more information on how Google Analytics collects and processes data, click here: http://www.google.com/policies/privacy/partners/
Evolving Practices
This statement is in effect as of January 1, 2020.  We will from time to time review and revise our privacy practices and this Policy. In the event of any amendment, the amendment will be posted on our website.  Policy changes will apply to the information collected from the date of posting to our web site as well as to existing information held by us.
All Posts
Service levels are fantastic, Amanda is amazing! I was running 100mph in December and hadn't had a chance to put pen to paper for a briefing. I talked it out with her and she hit the nail on the head when delivering content back to me.
HeadStart has been a lifesaver in several occasions. Especially, when we can't afford adding content staff resources to our budget.
LET'S TALK!
HeadStart is an extension of your team to help you finish your content projects. Call 1.647.479.9783 or contact us.