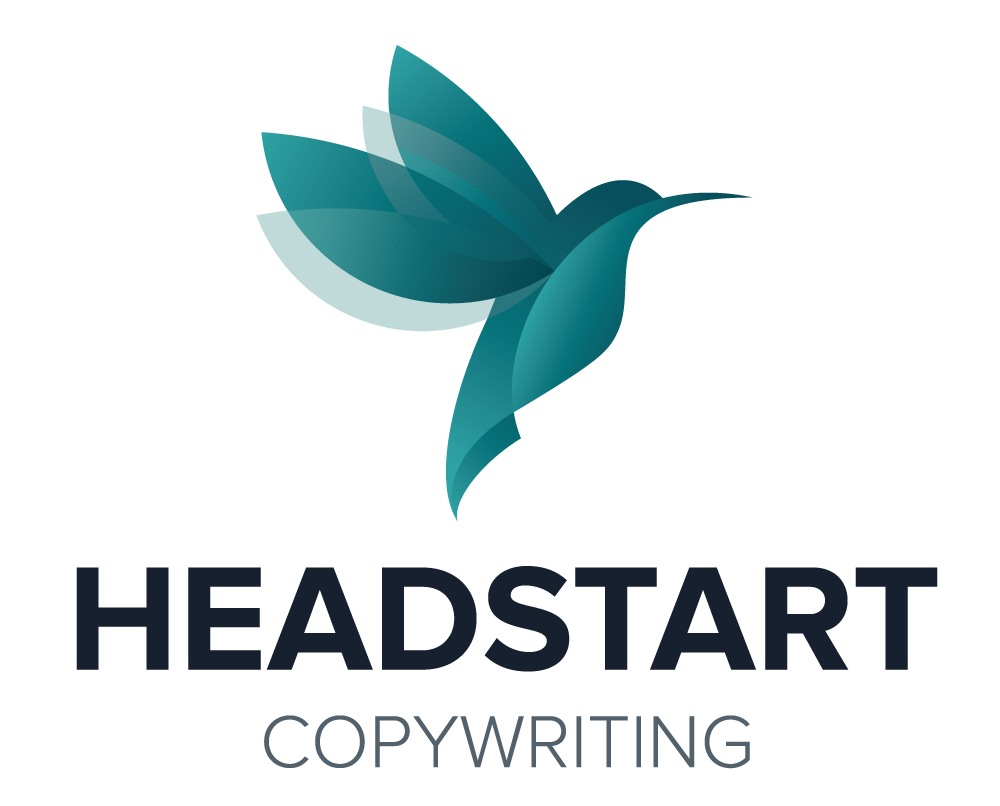 Privacy Policy
Varty Group Management of Client Information Policy
Varty Group Inc. o/a HeadStart Copywriting
HeadStart Copywriting is committed to the proper collection, use and storage of the business information provided by companies with whom we interact.
Business Information we collect:
Business name
Address of business (Head Office or the office location of the user)
Name, title, email, and business phone number of client user
Name, title, and email of executive signing officer responsible for contract
Types of products/services the business supplies
Content marketing strategy (when available)
Accounts payable contact name(s) and email addresses
Business preferred method of payment and payment platform
The business information is for the following purposes:
Communicating with and determining the needs of our clients
Providing products, services, and information to our clients
Managing our relationships with clients
Meeting any legal or regulatory requirement; and
Such other purposes consistent with the foregoing purposes.
Consent:
Provision of the business information is implied consent.
How your Business Information is shared:
To provide our services, we disclose your Business Information to our operations staff and independent contractors with whom we have signed agreements with embedded confidentiality clauses.
The information is stored on secure project management software we use, as well as in a secure cloud storage platform.
Except in the circumstances described below, we will not disclose your Business Information to third parties without your express consent.
The circumstances where the use and/or disclosure of Business Information may be justified or permitted or where we are obliged to disclose information without obtaining your express consent.  Such circumstances include:
Where required by law or by order or requirement of a court, administrative agency or other governmental tribunal.
Where we believe, upon reasonable grounds, that it is necessary to protect the rights, privacy, safety or property of an identifiable person or group.
Where it is necessary to establish or collect fees; or
Where it is necessary to permit us to pursue available remedies or limit any damages that we may sustain.
We will periodically review our records to identify Business Information that is no longer required for the reasons it was collected. Such records will be either destroyed or anonymized. 
Protection of Business Information
We endeavour to maintain appropriate procedures as to prevent any loss, misuse, unauthorized access, disclosure, or modification of Business Information. This also applies to our disposal or destruction of Business Information.
If any employee of ours misuses Business Information, this will be considered as a serious offence for which disciplinary action may be taken, up to and including termination of employment.  If any individual or organization misuses Business Information we provided, this will be considered a serious issue for which action may be taken, up to and including termination of any agreement between us and that individual or organization.
We audit our procedures and security measures from time to time to ensure that they remain effective and appropriate.
Visiting Our Website
A visitor to our websites (headstartcopywriting.com, vartygroup.com, copyasaservice.com) is not required to reveal any individually identifiable information, such as name, address, or telephone number, nor is such information collected passively by electronic means. 
In order to access and use certain services offered on our site, a person may need to provide certain Business Information. Such information is collected when an individual voluntarily completes an on-line membership application form, signs up for our mailing list or completes an online survey. This information is collected, used or disclosed in a manner consistent with this Policy.
We may from time to time use cookies and Google Analytics to collect anonymized data regarding visitors to our website.   This information is used internally to better serve visitors by helping us to:
Manage our sites.
Diagnose any technical problems.
Improve the content of our website; and
Improve the services we offer more generally.
Click here for more information on how Google Analytics collects and processes data, click here: http://www.google.com/policies/privacy/partners/
Evolving Practices
This statement is in effect as of July 1, 2021.  We review and revise our privacy practices and this Policy annually or when applicable laws are updated or enacted. In the event of any amendment, the amendment will be posted on our website.  Policy changes will apply to the information collected from the date of posting to our web site as well as to existing information held by us.
If you have questions about your Personal Information or this policy, please contact our Privacy Officer at write@headstartcopywriting.com.
All Posts
HeadStart is different because the subscription-style service offers greater flexibility and opportunities for productivity increases. As a marketer, I appreciate HeadStart because they are committed to delivering the highest-quality editorial output. Our favourite thing about HeadStart is the personalized service aspect.
Our favourite thing about HeadStart was how we could scale up our content production with a team dedicated to Briq's success. We were able to produce more long-form content and branch out into different styles thanks to HeadStart's expertise and knowledge. Lawrence — our writer — was always up to the task and recreated the Briq voice and tone through multiple content styles. 
HeadStart is different because: the true care and value that they provide us. Creating content is a huge part of my role, so being able to trust an agency that captures the voice of our customer perfectly is essential. As a marketer, I appreciate HeadStart because they: are easy to work with and understand our needs. 
LET'S TALK!
HeadStart is an extension of your team to help you finish your content projects. Call 1.416.712.4440 or contact us.