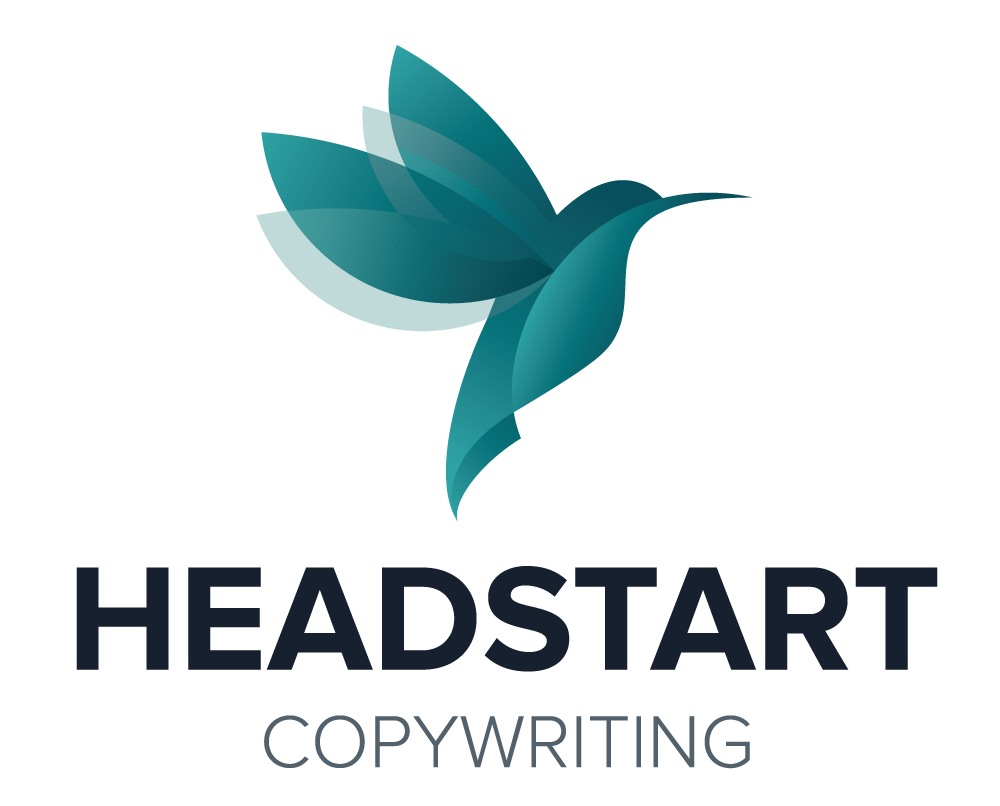 We're Hiring a Senior Writer
Write for HeadStart Copywriting
*** This opportunity has now been filled. Thank you to all who applied.
Writing high-impact, industry-focused content since 2012, HeadStart Copywriting offers intelligent writing and editing by subscription. Its flagship service, Copy-as-a-Service, is sold as an enterprise subscription to help marketers ramp up their content marketing and win more attention from their audiences.
HeadStart is looking for dedicated team members to join its "remote-by-design" company. 
We help marketers "free themselves and reach more people." How? We created an environment for professional, dedicated writers to perform careful research and write quality pieces for our clients. Due to an increase in the number of clients we have attracted through great work, we have an opening for a Senior Writer. 
To help fulfil our vision, it is important that our new Senior Writer has the following background, skills and attributes: 
Has written business, communications and/or marketing copy in a variety of industries, preferably in the B2B and technology space

 

Open and responsive to critical feedback

 

Enjoys meticulous research while managing their time and schedule

 

Capable of interviewing non-writers to generate subject matter expertise that leads to compelling written content

 

Is excited to create quality work with a variety of clients

 

Is respectful of the client, demonstrated through thoughtful, proactive communication and interactions with clients

 

Capable of switching gears. For example, writing about blockchain in the morning and healthcare in the afternoon

 
We would be very appreciative if our new Senior Writer has these additional skills and experiences: 
Past success working in a customer-facing environment

 

In addition to English, fluency in French and/or Spanish

 

A strong academic background that demonstrates evidence of a research-oriented mindset

 
Our writers stay with us, and we are looking for someone for the long term. Please understand if you are looking for a few months' work before seeking something new, HeadStart is not a fit for you. 
Our writers join the company as contract workers. We perform careful onboarding and then assign a client to the writer. As we both experience success, we add clients and hours. Should the circumstances be right, we hire the writer as a company employee. 
Our company values the ability to offer dedicated writers who love the craft an opportunity to write quality pieces for our clients. Our clients value the work provided to them, and the freedom our service creates for their teams. 
Check out our website at www.headstartcopywriting.com and read the bios of our team members! 
If you are interested in joining this high-performing team, reach out to us at write@headstartcopywriting.co (dot co) before June 15, 2022. Please provide a short introduction about yourself in the email, along with your resume and salary expectations. 
We want to hear about you first, so please do not send any other attachments or samples at this stage. Candidates must be legally permitted to work in Canada. 
HeadStart Copywriting is committed to providing accessible employment practices that are in compliance with the Accessibility for Ontarians with Disabilities Act. Should you require accommodations for disability during any stage of the recruitment process, please contact us at write@headstartcopywriting.co. 
photo credit: TJ Gehling Approaching the feeder via photopin (license)
All Posts
HeadStart is different because the subscription-style service offers greater flexibility and opportunities for productivity increases. As a marketer, I appreciate HeadStart because they are committed to delivering the highest-quality editorial output. Our favourite thing about HeadStart is the personalized service aspect.
Our favourite thing about HeadStart was how we could scale up our content production with a team dedicated to Briq's success. We were able to produce more long-form content and branch out into different styles thanks to HeadStart's expertise and knowledge. Lawrence — our writer — was always up to the task and recreated the Briq voice and tone through multiple content styles. 
HeadStart is different because: the true care and value that they provide us. Creating content is a huge part of my role, so being able to trust an agency that captures the voice of our customer perfectly is essential. As a marketer, I appreciate HeadStart because they: are easy to work with and understand our needs. 
LET'S TALK!
HeadStart is an extension of your team to help you finish your content projects. Call 1.416.712.4440 or contact us.