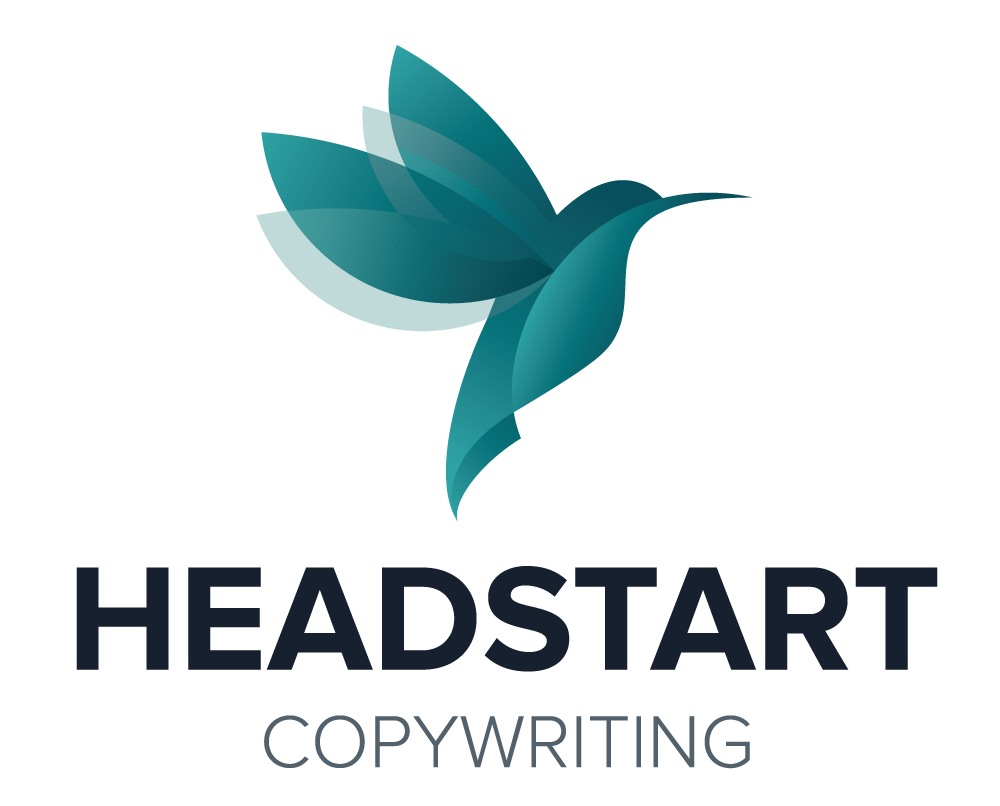 Canadian Dream Summit: All About Mindset
by Susan Varty, Managing Partner
It was a crowd full of venture capitalists, entrepreneurs, incubators, lenders, funders and media that packed the Telus Harbour venue in downtown Toronto on February 19, 2019, for the Canadian Dream Summit.
Hosted and with opening remarks by Claudio Rojas, Managing Director at Hurt Capital, the summit focused on how Canada is gaining traction but still not doing enough to create companies that impact our daily lives. "We must ensure we create unicorn companies that will give Canadians more jobs we own and long-term economic prosperity. The time to transform is now so that we can compete on the world stage," announced Claudio.
Canadian Business is Risk Averse
Next, was an energetic keynote by Anthony Lacavera, Founder and Chairman of Globalive. Anthony's impressive portfolio of exits and partnerships led him to exclaim that "we are on the precipice of the fourth industrial revolution. We have the foundation for success but we fail to scale up. Canadian business is fundamentally risk-averse. We have a mindset that serves the US and relies on the US, but now is the time to be competitive." He went on to question why "are we celebrating the sale of our IP to the US? This is not the formula for long-term success."
Anthony said "it's time to compete on the global stage with the right mindset. We have to tell stories that inspire a younger generation and we must invest in Canadian ownership to scale." It was certainly a great way to start the day and kick-off more tech discussions on everyone's mind.
Unicorns Grazing in B2C?
While the crowd thought about how Canada is just not doing enough, Amanda Lang, anchor at BNN Bloomberg, kicked off the first panel: Building Global Companies: Centurions, Unicorns, and Beyond including Dan Daviau, President and CEO at Canaccord Genuity, Charles Plant, University of Toronto, Impact Centre, and Yung Wu, CEO at MaRS. Amanda asked the panel, "how do we win?"
Charles noted that most unicorn companies are in consumer products/consumer technology and Canadian companies are just not there. Yung felt it was important to back companies, not just pick them. Dan also commented that we spend too little, too late on Canadian firms and that "cheap capital is needed for global competitiveness."
Next Generation Leadership
Jennifer R. Jackson, President at Capital One Canada, presented a compelling case for tech and data that is aligned with leadership and diversity. "We need to use tech and data in a meaningful way in order to invest in success. There has to be a feedback loop to breakthrough silos and meet unmet needs," said Jennifer. "We need to set up businesses for evolution and focus on customer-centric experiences just like Amazon. We need to be open to people of different backgrounds with different experiences because diverse teams are a must have." Jennifer also spoke about "removing bias to outpace the rapidly changing customer and company tech ecosystem."
The Fintech Question
Clare O'Hara, Business Reporter at The Globe and Mail, moderated the next panel: Leadership at the Edge of Disruption: Fintech and the Future of Finance. The panel included Debbie Gamble, Chief Officer, Innovation Labs and New Ventures, Interac Corp, Tanya Baker, Global Head of GS Accelerate, Goldman Sachs, Abdullah Snobar, Executive Director at The DMZ and Som Seif, Founder and CEO at Purpose Financial.
Fintechs often can't exist on their own – they need customer data from the banks and there are numerous regulatory gates to navigate. Abdullah confirmed that "disruption is not necessarily the path to success, it's recognizing that collaboration is needed in Fintech." Debbie agreed and "hopes open banking will help enrich experiences with collaboration. We're at a crossroads right now, working towards an open data, digital ID paradigm shift."
Slow Changes in Financial Services
There was also a strong message to banks or companies working with Fintechs. Abdullah said "don't incubate for incubation's sake – you need to align a Fintech to your business and ensure they are doing something differently." Tanya had a great metaphor: "you need a bat phone shortcut to innovate but it must be structured differently to be effective." And Som warned large institutions not to throw money at Fintech start-ups: "you need to let go and let them do their own thing – they will act faster with more urgency because they need the revenue."
Som also brought it back to the mindset question, saying "banking executives are staying safe and not setting up the company for leadership in the future. They are too focused on protecting legacy systems and very risk-averse."
After the panel, the audience enjoyed remarks by Bonnie Crombie, Mayor of The City of Mississauga, who touched on the city's experiences with Uber.
Venture Tech and Canadian Teams
The afternoon kicked off with remarks by Mike Hollinger, Partner at Dentons Canada LLP, and leader of Toronto's Venture Beyond practice. Mike said that "companies need to be laser-focused to help make the most impact with the pace of change today. Corporate venture capital is on the rise and the tech giants are building Canadian teams." Mike also mentioned that "top of mind for companies is Canada's recruiting of foreign start-ups through its Start-up Visa Program. Canada should be proud to attract foreign talent who can make an impact on the world stage."
More Later Stage Investments
The afternoon keynote was presented by Michael Denham, CEO at Business Development Bank of Canada (BDC). He showcased Hopper as the embodiment of an entrepreneurial company: it has ambition, innovation, capital and networks. Michael said that "investments are up and there is more capital invested, but there are no Canadian IPOs and too many small exits." Michael announced that "BDC is focusing on later stage investments with support as they grow and connecting founders with international opportunities. We are also proud of our women and tech fund. It's a small ecosystem but we need to give everyone access to the same opportunities."
Scaling Talent
The afternoon panel was led by Jon Erlichman, anchor of The Open at BNN Bloomberg – Building Powerful Companies with Global Reach: Investing in Talent to Scale. It featured John Ruffolo, Founder at Canadian Council of Innovators, Michelle Scarborough, Managing Director at BDC, Jodi Kovitz, Founder and CEO at #MoveTheDial, Caitlin MacGregor, Founder at Plum, and Laura McGee, Founder and CEO of Diversio.
John said that there were "not many companies taking risks to scale and most founding teams are getting stalled at 20 million in revenue." Michelle said that she is "seeing stalled companies at 4-5 million." When growth and talent are considered together, Jodi said it was important for start-ups to gain traction for applications and to care about a shared mission to build a global company." Caitlin said that transferable skills were critical for growth and Laura talked about the strength of the Canadian "ex-pat" community to get in front of global opportunities.
AI and Big (Accurate, Unbiased) Data
The afternoon fireside chat was all about the global race for AI with Amanda Lang and Jodie Wallis, Managing Director, Artificial Intelligence at Accenture. Jodie helped to answer the question: how do we commercialize AI? She said that "every problem has to be solved separately because every use case is different." She also emphasized that there is a general conservatism in Canada when deploying AI because employers want to reassure people that AI won't take away their jobs." Jodie also touched on the need for data when using AI: "there's always a trade-off with AI and privacy because we need the data or the algorithms are useless."
Good Companies Get Funded
To end the day, there was a fantastic chat that featured leaders of Canadian unicorn companies that had made it. Moderated by the Honourable Mary Ng, Minister of Small Business and Export Promotion for the Government of Canada, it included Mike Wessinger, CEO at PointClickCare, and David Ossip, CEO at Ceridian.
David said it was important to have a large market share to grow a billion-dollar company and Mike said that even though his firm is more niche, "they decided to solve problems in an under-served market" and focused on problems that were also in a dire need of a solution.
Minister Ng stayed positive about the opportunities for Canadian companies to go global but David warned that "with GDPR and the cost to localize software with the rules and regulations around servers and operations, it's very hard to be there."
And surprisingly, unlike the prevailing message of the day – that companies are under-funded — David said that "good companies get funding. The Canadian tax system is the barrier to growth when it comes to scaling talent."
Until Next Year
Claudio Rojas, Managing Director at Hurt Capital, closed the summit and said "this is all about making success more doable for entrepreneurs. It's not a summit, it is a group of visionaries that will lead Canada forward and beyond."
Susan Varty is Managing Partner of HeadStart Copywriting, the home of unlimited writing and editing for corporate teams.
photo credit: ramson Unicorn at Kew via photopin (license)
All Posts
HeadStart is different because the subscription-style service offers greater flexibility and opportunities for productivity increases. As a marketer, I appreciate HeadStart because they are committed to delivering the highest-quality editorial output. Our favourite thing about HeadStart is the personalized service aspect.
Our favourite thing about HeadStart was how we could scale up our content production with a team dedicated to Briq's success. We were able to produce more long-form content and branch out into different styles thanks to HeadStart's expertise and knowledge. Lawrence — our writer — was always up to the task and recreated the Briq voice and tone through multiple content styles. 
HeadStart is different because: the true care and value that they provide us. Creating content is a huge part of my role, so being able to trust an agency that captures the voice of our customer perfectly is essential. As a marketer, I appreciate HeadStart because they: are easy to work with and understand our needs. 
LET'S TALK!
HeadStart is an extension of your team to help you finish your content projects. Call 1.416.712.4440 or contact us.