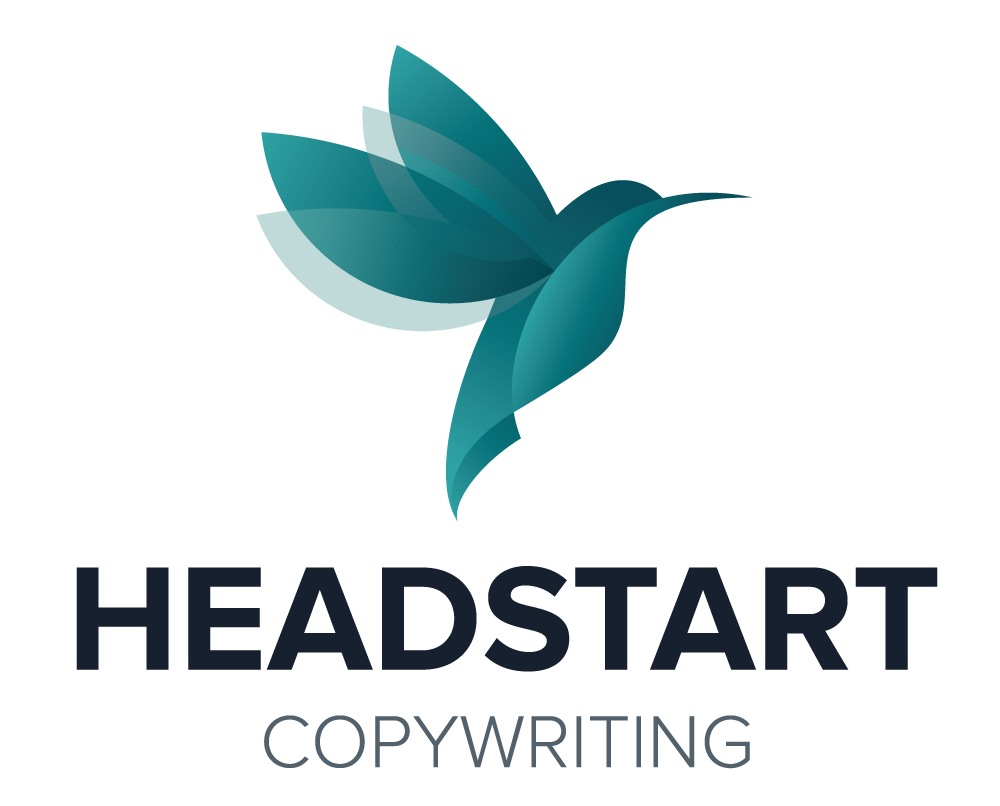 ABOUT SUE
Sales and Account Management
Susan (Sue) Varty, Founder and CEO of HeadStart Copywriting, is known for her company's intelligent writing and editing by subscription model to create content with impact. Called Copy-as-a-Service, this innovative approach helps marketing leaders win and retain customers by scaling their publishing strategy.
Founded in 2012, HeadStart's dedicated writers are experts in research, content, tone, and style. They deliver quality for many industries including, professional services, software and technology platforms, payments, cybersecurity, healthcare, banking, retail, and financial services.
An entrepreneur with a technical background, Susan is an advocate for content marketing, process optimization, and "outside the box" business strategies.
ABOUT AMANDA
Retail, Cybersecurity, Fintech, Blockchain and Energy
Amanda Spencer understands how data and different perspectives can uncover new opportunities critical to today's decision makers. She brings an in-depth, investigative approach to all of her client work, uniting her experiences from the corporate world and her academic career. This combination provides clients with top-notch industry and market research, as well as thorough, quality articles and whitepapers.
A former lecturer at Brock University and OCAD University, Amanda has also worked in retail management, human resources, and corporate training. She has seen first-hand how a team – and companies as a whole – can be energized and transformed by effective communication.
ABOUT STEPHEN
Technology and Corporate Storytelling
Stephen Kotowych is an award-winning writer, podcaster, and editor with more than 15 years of experience in fiction and narrative non-fiction. He combines his deep knowledge of product development, technology and science with a passion for publishing.
Stephen's strength is storytelling and he brings this perspective to every corporate assignment.
With a Masters in the History of Science and Technology from the University of Toronto, Stephen has also taught publishing at the Chang School of Continuing Education at Ryerson University.
ABOUT ANNE
Strategy, Finance and Risk Management
Anne McKee drives business transformation through her global experiences, data-driven approach, and diverse industry knowledge. An agent of change with finance, operational, HR and project management experience, Anne is a calm and curious executive, with the skills to optimize all aspects related to running a business.
A dedicated collaborator, Anne is an advocate for setting up forward looking metrics, while maintaining a values-based and people-centric work environment. She ensures profitable growth in a manner that is sustainable, and meets people "where they are" to support them in manner that best suits them or the situation.
Coaching and mentoring individuals to work to their highest and best purpose, Anne also mitigates risk to assess, evaluate and document all aspects of the business to support organizational growth.
ABOUT DAVID
Technology, Video and Digital Media
Having worked as an intelligence analyst, university lecturer, content strategist and creative director, David Guimond's diverse industry background includes writing for video content marketing, advertising, small business audiences, the public sector, and online media publishing.
A digital storyteller specializing in short-form video narrative, including micro-copy and scriptwriting, David also brings a wealth of expertise in social media and platform technologies, specifically, YouTube.
David's research, rigour and creativity come with his gift for writing and graduate degrees in the social sciences, communications and creative fiction. From philosophy to pop culture, his broad, big-picture thinking allows him to connect the dots in his writing and apply it to business technology.
ABOUT Chris
Senior Writer
Retail, Technology and Healthcare
An award-winning author and poet, Chris Szego has helped companies ranging in size from micro- to multinational corporations craft their content and deliver the right message for the right campaign. A natural storyteller and interviewer, Chris excels at making complex concepts accessible and approachable, grounding them in key industry insights and market research.
Chris enjoys investigating topics and industry trends, which is a tremendous asset as a writer. With a B.A. in English Literature from the University of Guelph coupled with decades of small business management and retail experience, Chris has an adaptive, creative and flexible approach to fulfilling an organization's communication and marketing needs.
About Christine
Senior Writer and Outliner
Professional Services and Digital Media Storytelling
Christine Mitchell is a writer, academic researcher and content creator. Her diverse industry background includes finance, tax and audit clients, as well as transmedia production studios and entertainment companies like Teletoon, Nickelodeon and Dreamworks.
Her strong research background and international experience have given her a thorough understanding of the needs of a diverse slate of clients. She excels at anticipating client needs, working closely with them to craft effective marketing and communications that get to the heart of their brand.
Christine worked for five years as a translator in the finance and tax department of an international consulting firm's Russia office. Upon her return to Canada, she earned a PhD in media and communications, lectured at McGill University, and held a postdoctoral appointment at NYU.
About Sara
Client Support Lead
Customer Service and Retention
Sara Salarvand, HeadStart's Client Support Lead, understands how time-scarce marketers need a thoughtful, purpose-driven partnership. With significant experience supporting clients in a variety of industries, Sara helps clients achieve their business goals. Her approach treats each client as a unique business with unique needs and expectations.
Sara's background includes finalising a British Columbia Institute of Technology (BCIT) Bachelor of Business Administration and an advanced certificate in Sustainable Business Leadership, also from BCIT.
Sara takes pride in working diligently and seeing client success because she believes this is what makes any job worthwhile.
About Jesh
Senior Writer
Government, Technology and Communications Strategy
An award-winning communicator, Jesh Hanspal has written for thought leaders and federal ministers, worked with high profile authors and journalists, and directed documentary films. Skilled at making technical information accessible to a variety of target audiences, Jesh's strong research background brings out the best of a company's brand messaging.
Based in Montreal, Jesh is a bilingual communicator with more than 10 years of government, industry, and legal sector experience in the UK and North America. His background includes online marketing, social media strategy, web and print communication, as well as film and television work.
Jesh holds a Ph.D. in Economic Sociology from The London School of Economics and Political Science.
About Justine
Senior Writer
Content Strategy, Leadership and Technology
Justine Cooke makes complex information understandable and compelling. From creating elaborate materials and research reports, to writing persuasive social media, Justine writes comfortably in many different industries including technology, healthcare and wellness, executive leadership and management.
She has explored a variety of business and leadership-related topics for large and small companies, as well as non-profit organizations with unique needs and challenges. A recovering lawyer, Justine enjoys collaborating with others, drawing on more than 15 years' experience as a marketing and communications writer, editor, and content strategist.
Justine has a Bachelor of Arts in English, as well as an LLB and a certificate in Business Communications from Royal Roads University.
About Lawrence
Senior Writer
Public Relations, Technology and Construction
Lawrence "Law" Cummer is a writer and senior communicator with 20 years of experience writing about technology for periodicals, business and communications agencies. He is a former senior writer for the technology trade publication, Network World Canada, and editor of the Communications & Networking Journal.
In addition, Lawrence spent more than eight years as a senior consultant at one of Canada's leading mid-sized public relations firms, providing expert counsel and managing the day-to-day PR activities of Xerox Research Centre of Canada, and multinationals Enterasys Networks, Juniper Networks, Computer Associates (CA), as well as local Canadian and niche technology clients.
Lawrence is an experienced journalist and skilled communicator who helps clients build and develop programs that resonate with media and their readers through persuasive, clear and consistent messaging and written content.
About Julia
Senior Writer
Healthcare, Pharmacy, Retail
With many years of copywriting expertise to draw from, JuliaReiss thrives on creating web and print content for public and private sector companies in retail, education, and healthcare. She has overseen product launch campaigns, built course content for educational platforms, written copy for healthcare and pharmacy organizations, and created targeted seasonal messaging for retailers both large and small.
No matter the industry, Julia excels at transforming ideas into clear, engaging content through research and innovation. Her ability to adapt is showcased by producing memorable brand stories and persuasive writing. She holds a Bachelor of Arts in English and History from the University of Toronto, and a certificate in Publishing from Toronto Metropolitan University.
About Annie
Senior French Writer
Branding, Banking, Finance, Retail and Marketing
Annie Ouellet brings years of in-house agency work and marketing consulting with major corporations to each project she writes for. Her work has spanned a multitude of client industries, including banking, finance, retail, and travel. She develops original, creative work, provides effective copywriting in French, plus much needed translation and localization for campaigns in the Quebec market – all while building long-lasting relationships with her many clients and collaborators along the way.
With degrees in French language and literature from Université de Montréal and McGill, Annie combines a passion for storytelling with the ability to find the human connection in every campaign.
We provide a wide range of top-tier content for internal and external audiences:
email marketing
newsletters
whitepapers
websites
blogs
bios
press releases
thought leadership
etc.
Our Team
HeadStart Copywriting
HeadStart Copywriting offers professional writing services for marketers.
Our team of writers are industry-experienced professionals with academic and business backgrounds.
Based in Canada, our team of senior writers offers a flexible, process-driven approach to ensure seamless quality and delivery.
We offer an unlimited, "Copy-As-A-Service" (CaaS) subscription model that eliminates negotiation per project and helps you ramp up content production without increasing your budget.
Get started and
contact us
Professional writers make a difference – delegate your content development and get a head start! Interested in partnership? Please let us know!
Service levels are fantastic, Amanda is amazing! I was running 100mph in December and hadn't had a chance to put pen to paper for a briefing. I talked it out with her and she hit the nail on the head when delivering content back to me.
HeadStart has been a lifesaver in several occasions. Especially, when we can't afford adding content staff resources to our budget.
LET'S TALK!
HeadStart is an extension of your team to help you finish your content projects. Call 1.416.712.4440 or contact us.