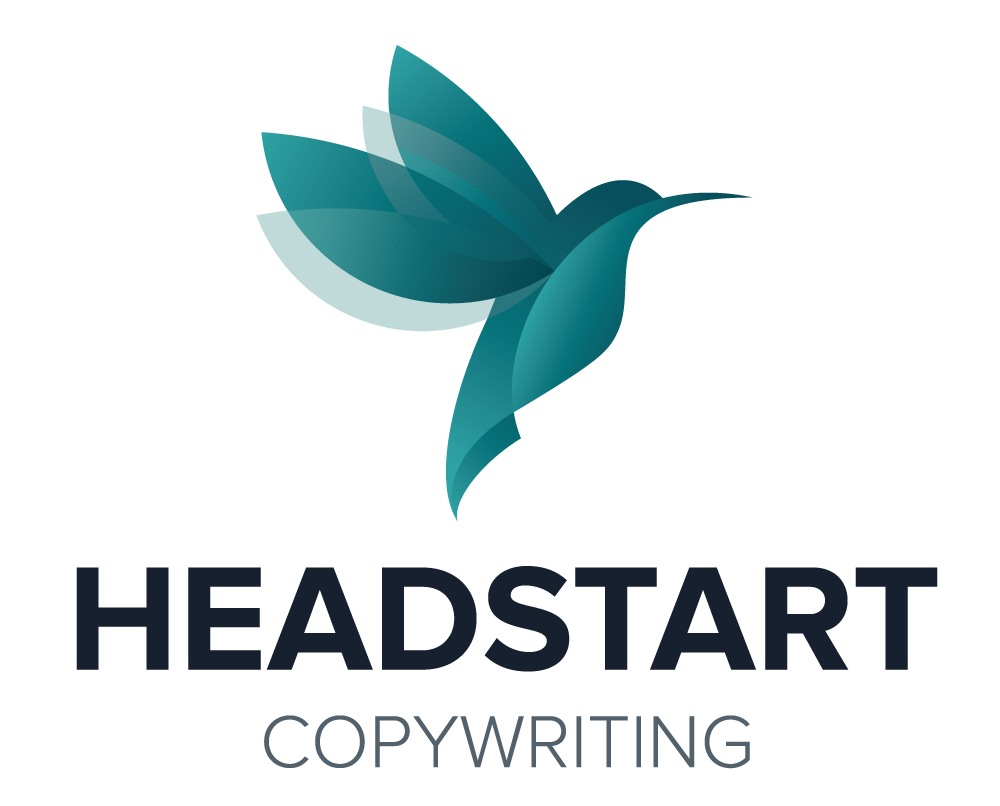 How to Capture Brand Voice
By Patrick McBrine, Partner
Consistent, distinctive brand voice is key to reaching and expanding your target audience, and that voice needs to evolve with your company. You can't simply "set it and forget it," because people change, your business changes, and language is always changing.
That's why HeadStart is the best long-term solution:
Copy-as-a-Service. Our subscription model allows us to learn and adapt to your changing needs. That's something freelancers can't do, because "one-and-done" writing lacks consistency. When you work with us, the strength and reach of your brand voice grow each month, as our relationship grows, so you don't have to keep training and retraining short-term writers. That means less money wasted on one-off work that gets it wrong and a sharper, more consistent voice from working with us.

Seamless Revision. Revision is the best-kept secret of successful writing and it's included in our services, so we can work on honing your message. Over time, as we come to know each other, the content gets better and better and the revisions, fewer and fewer. That means less hassle for you and more time to focus on bigger questions.

Your Own Writer. When you sign on with HeadStart, a long-term writer is assigned to your account. You then work closely and regularly with that writer, who learns your personal values and vision for the company. Your life gets easier and that relationship – having an informed, professional writer at your fingertips – gives you an incredible edge over the competition, most of whom struggle with consistency in content delivery. What's more, to ensure we capture the right language every time, we record selected calls to pull phrases directly from our conversations to include in the content.
A strong, distinctive tone of voice is critical to the health and growth of your company, and we can help you develop and maintain it, consistently. Better still, working with us makes your life easier, and you will regain the time and energy you didn't know you'd lost in the mountain of work on your desk.
There is a better way and starts here with a simple email: HeadStart Copywriting.
Photo credit: Pexels.com.
All Posts
HeadStart is different because the subscription-style service offers greater flexibility and opportunities for productivity increases. As a marketer, I appreciate HeadStart because they are committed to delivering the highest-quality editorial output. Our favourite thing about HeadStart is the personalized service aspect.
Our favourite thing about HeadStart was how we could scale up our content production with a team dedicated to Briq's success. We were able to produce more long-form content and branch out into different styles thanks to HeadStart's expertise and knowledge. Lawrence — our writer — was always up to the task and recreated the Briq voice and tone through multiple content styles. 
HeadStart is different because: the true care and value that they provide us. Creating content is a huge part of my role, so being able to trust an agency that captures the voice of our customer perfectly is essential. As a marketer, I appreciate HeadStart because they: are easy to work with and understand our needs. 
LET'S TALK!
HeadStart is an extension of your team to help you finish your content projects. Call 1.416.712.4440 or contact us.